St Paul MN Chiropractor Has 5 Simple Tips for Better Posture
St Paul MN Chiropractor Has 5 Simple Tips
for Better Posture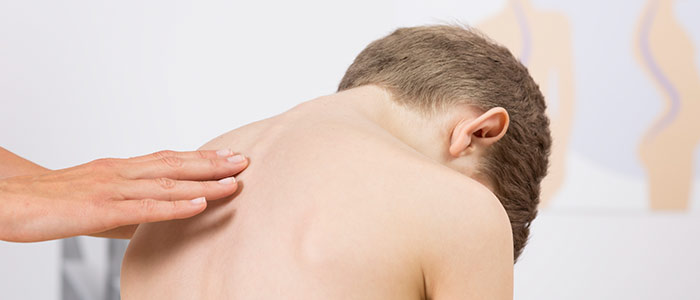 Slouching becomes a lifelong habit that's hard to break. When your posture is poor, holding your body up straight can feel uncomfortable and even painful. Chiropractic care helps many people today with their spinal alignment so they can improve their posture, their health, and feel more confident in the way they hold themselves.
Outside of regular appointments with a professional chiropractor in St Paul MN, there are small adjustments you can make to your lifestyle to start actively improving your posture. Below are five simple tips you can start using today for better spinal health.
1. Discover What's Affecting Your Posture in St Paul MN
Everyone has habits that affect their posture. The key to improving your posture is to discover what your individual problem areas are, and then taking targeted steps to correct them.
Do you spend all day looking up for down at a device? Getting on a natural level can make a big difference.
Are you wearing tall high heels every day? If you love your shoes you may not need to give them up entirely, but wearing better shoes for your posture more regularly can have a positive impact on your spinal health.
Consulting a chiropractor can give you a lot of insight on where you can improve. After an exam, they'll be able to offer you their findings on where your posture is suffering and the types of things you can do to improve.
2. Watch How Much You're Sitting
In today's world, most people are sitting for a large portion of their day. It may be unrealistic for you to avoid sitting as much as you do. However, you can counteract the effects of this much time spent in your chair by taking a five minute break every hour to stand, stretch, and walk around your office. The more you can move around, the better.
3. Check Your Sleeping Habits
A large portion of your life is spent sleeping. During the night, you hold mostly the same posture. That's a lot of time for your spine to be in mainly one position. Is it being held in the best way possible?
If you're already sleeping on your back, excellent! If not, make a new practice of starting every night on your back. You can grow more used to this with time. Placing a pillow under your knees or lower back may make this more comfortable for you.
Investing in a comfortable pillow that properly supports your neck is also ideal for your spinal health and will affect your posture during the day.
4. Treat Injuries Right Away
Don't put off seeking treatment when you're injured. It's common after a car accident, sports injury, or other traumatic event to put off seeking treatment. The thinking is that you will wait to see if the pain gets worse before bothering to get help.
By treating any injuries right away, you'll protect your spinal health and keep your posture strong for the long term. Consulting a chiropractor anytime you are injured can offer you peace of mind and keep your wellness in check.
5. Exercise Often With Healthy Techniques
Keeping a regular excercise schedule is one of the best things you can do for your overall health. For your posture, it's important to do targeted exercises to strengthen your core muscles two to three times a week. It's also important to work with a personal trainer to develop strong techniques for weight lifting. Improper weight lifting can cause muscle strain and spinal misalignment. When done properly, strong muscles will help hold your spine and joints in their natural position and work to improve your posture.
OFFICE HOURS
Monday
9:00am - 12:00pm
3:00pm - 6:00pm
---
Tuesday
3:00pm - 6:00pm
---
Wednesday
9:00am - 12:00pm
3:00pm - 6:00pm
---
Thursday
9:00am - 12:00pm
3:00pm - 6:00pm
---
Friday
9:00am - 12:00pm
Massage Services Only
---
Saturday & Sunday
Closed
*Massage by appointment only*