What You Need To Know About Life With Sciatica Leg Pain in St Paul
What You Need To Know About Life With Sciatica Leg Pain in St Paul MN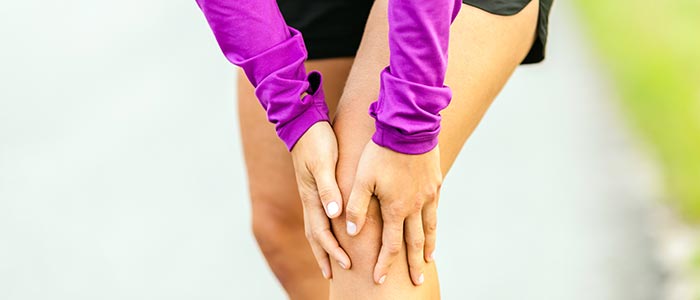 Many people have heard the term sciatica without fully understanding what it is. St Paul MN Chiropractors, who are experts in spinal misalignment and how it can cause nerve pain, work with those who suffer from sciatica every day.
In this article, Natural Ways Chiropractic is going to cover what sciatica is and ways you can improve your daily life with sciatica leg pain.
Understanding What Sciatica Is
Sciatica can show up as pain in the legs or lower back.
This condition refers to the sciatic nerve, which is the longest nerve in your body. It runs through your lower back and down the back of both of your legs. Sciatica is a pain that occurs when this nerve is irritated or inflamed. The pain may show up along the entire nerve, but most often patients experience pain in one leg or the lower back.
This pain is sometimes a tingling sensation, burning, or an ache. The type of pain you're experiencing may indicate where along the nerve the irritation is occurring. Sometimes, sciatica may cause a weakness in the leg or foot.
Because your sciatic nerve is in your lower back, it's common for a misalignment of the spine to be the source of the irritation for sciatica, though there can be many possible causes for this condition.
5 Tips For Improving Life With Sciatica in St Paul MN
Sciatica doesn't normally start with sudden and intense pain. Instead, it shows up slowly over time, growing worse. The condition may go away only to come back. There are things you can do to lessen this pain and help prevent the problem when possible.
1. Take Shorter Steps
Long strides can put more strain on your legs and lower back. Walking is good for you and can help improve your life, so don't avoid it. Instead, focus while you walk and take shorter steps.
2. Exercise Regularly The Best You Can
Movement can help keep your body in good shape, keep your spinal alignment strong, and improve your nerve pain. Don't do anything too strenuous, as heavy exercise can make it worse. You don't want to jar your spine or cause further injury to your nerve. A lot of hard jumping on your feet can cause you a lot of pain. Instead, try low-impact exercises.
3. Build Stronger Core Muscles
This may sound odd as a way to resolve your leg pain, but it's a powerful tool for those suffering from sciatica! Remember that your sciatic nerve is in your lower back. Your core muscles are mainly in your lower back and abdomen. When you strengthen your core muscles, your posture will improve and your lower back will be better supported. This can lead to less agitation for the sciatic nerve.
4. Don't Sit For Too Long
When you hurt, you may want to do nothing but sit as much as possible, maybe take more time in bed. This is understandable. However, prolonged sitting is one of the worst things for your sciatic nerve pain. Take regular breaks and stretch as much as you can.
5. Keep Good Posture
Sitting up straight will put less pressure on your nerve! If you're slouched, the nerve may be pinched by poor alignment of the spine. Do your best to sit and stand up straight.
How Your Chiropractor at Natural Ways Chiropractic Can Help
A St Paul MN chiropractor can help you with non-invasive, natural treatment plans for your sciatica. This means gentle adjustments for your spinal column that will provide pain relief without medication or surgery. If you've been diagnosed, your chiropractor can be there to help you discover the source of your pain and create a treatment plan for long term solutions.
OFFICE HOURS
Monday
9:00am - 12:00pm
3:00pm - 6:00pm
---
Tuesday
3:00pm - 6:00pm
---
Wednesday
9:00am - 12:00pm
3:00pm - 6:00pm
---
Thursday
9:00am - 12:00pm
3:00pm - 6:00pm
---
Friday
9:00am - 12:00pm
Massage Services Only
---
Saturday & Sunday
Closed
*Massage by appointment only*