Seeing a St Paul MN Chiropractor After A Car Accident
Seeing a St Paul MN Chiropractor After A Car Accident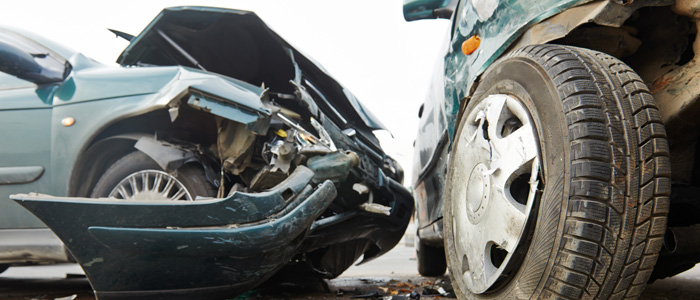 You may have been told that a St Paul MN chiropractor can help you after a car accident. But what happens when you decide to go see one? How can they help you? Will it make a difference if you see one or not?
If you've never visited a chiropractor before, this may seem overwhelming and like something you want to put off. After all, you were just in a car accident. Whether that accident was large or small, it has already interrupted your life. Why would you want to visit a chiropractor so it can interrupt your life even more?
Seeking out chiropractic care as soon as possible after an auto accident can help ease you through natural recovery and prevent future problems. It's common for people to experience neck, shoulder, and back pain after an accident. One of the most common reasons we see at Natural Ways Chiropractic is whiplash. This happens when your body is whipped forward and then back, knocking your spine out of alignment. This can cause a host of pain issues and stiff muscles that can interrupt your daily life.
So how can a visit to a chiropractic clinic help you? First, let's take a look at where it all starts: finding the right chiropractor for you and going in for a consultation.
Seeing a Chiropractor For a Consultation After a Car Accident in St Paul MN
At your first appointment with your chiropractor, you'll go in for an initial consultation. This is your chance to tell them what you've been through and how you've felt since then. They will then perform a thorough exam, possibly with x-rays. This will help them to get a clear picture of your current state of spinal alignment.
They will also discuss your history with you. Did you have health problems before the accident?
If you have questions about chiropractic care or your pain, this is when you should get all the answers you need. Don't worry about any question seeming too silly. Your chiropractic is a professional who answers these questions regularly and has the answers you need. This will help you feel more comfortable as you move forward.
Move Toward A Natural Recovery
After your exam, your chiropractor will work with you to create a personalized treatment plan for your issues after the car accident. If any new issues arise, they'll be able to adjust your treatments to help you on your journey to recovery.
Most professional and experienced chiropractors will have worked with patients who've been in accidents. They'll be able to provide answers and solutions to your problems because they've seen them before. They will find the cause of your problem, work on temporary relief, and a long term treatment plan to get your health back on track.
One of the reasons people turn to chiropractic care is that these are natural treatment plans. Your chiropractic will offer non-invasive solutions. With gentle and practiced care, they will adjust your spinal alignment. This won't hurt. Afterward, your body will be able to move easier. This is done without the help of surgery or prescription drugs.
How long your recovery will take will be unique to your situation. However, many patients report some relief after their first adjustment. What's more, having some pain relief and a treatment plan can offer a great deal of emotional relief in the middle of dealing with all the unexpected repercussions from an accident.
Don't wait to seek out chiropractic care in St Paul MN until the pain starts. Seeking out treatment right away after an accident can help you prevent the symptoms of whiplash or other injuries before they start.
OFFICE HOURS
Monday
9:00am - 12:00pm
3:00pm - 6:00pm
---
Tuesday
3:00pm - 6:00pm
---
Wednesday
9:00am - 12:00pm
3:00pm - 6:00pm
---
Thursday
9:00am - 12:00pm
3:00pm - 6:00pm
---
Friday
9:00am - 12:00pm
Massage Services Only
---
Saturday & Sunday
Closed
*Massage by appointment only*